DemocraThree: 14 March 2014
by
J.R.
Every Friday bloggers from around The Heptarchy will update us on the news and notes from their teams (with that fancy header image courtesy of Mike D; like democracy itself, it's a perpetual work-in-progress). Yes, we ripped this off from TRH's Pacific War Room; no, we don't care. And since we ripped it off, we'll follow their lead and go in standings order.
When we last heard from Conference III's longest-ever strap-holder, everyone was still high on Ryan Miller but low on Steve Ott from the big trade. Would four games change the tide? Well, I mean, it doesn't really work that way in an 82-game season, but whatever.
We begin Saturday in Denver, where in direct contrast to the Blues' prior game in Nashville, the team played perhaps the most exciting 2-1 hockey game in the history of Conference III. A game that had great back-and-forth action showcased two goaltenders basically standing on their heads because they had to, and the Blues—thanks to a super-sweet pass from TJ Oshie to David Backes and another goal from Patrik Berglund—got the better of the score, thus (at the time) retaining the Conference III Title Belt and keeping an all-of-a-sudden close-in-the-standings Avalanche(s) squad at bay in the Central.
No rest for the weary, though, as the next day the Blues had to deal with Daylight Savings Time beginning (and losing an hour) and travel to St. Paul to defend the strap again against an also-traveling Wild(s) team. Ilya Bryzgalov's first game as Minnesota's goaltender did not begin very well. He gave up a goal to Carlo friggin' Colaiacovo, for Pete's sake. However, the Howlers came back to tie the game at two and send it to overtime . . . followed by a shootout . . . where Bryzgalov once again looked baffled thanks to Oshie (Yeah, he might be good at that stuff) and Alexander Steen. Meanwhile, Brian Elliott—getting the start in place of Miller for the first time since the day of the trade—stopped one shot and watched Mikko Koivu totally honk his attempt wide, all conspiring to grant the Blues a 3-2 win and another successful title defense.
So that takes us to Tuesday at home. Little did the team know the Stars would be on an emotional rollercoaster heading into the game following the on-the-bench collapse of Rich Peverley (and, thank goodness, it appears he's going to be okay, though he'll miss the remainder of the season). The Blues struck first, then the Stars tied it late in the first, then took the lead early in the third which was followed quickly by a goal from Roman friggin' Polak. Despite good pressure from both sides, overtime ensued . . . and Canadian Olympic hero Jamie Benn won it, thus transferring the title belt to Dallas. Teeth were gnashed, hearts were broken . . . and then a few minutes later the Blues looked at the standings, had a beer and calmed down ahead of the next game.
And who better for the Blues to play the game following a tough loss than . . . the Edmonton Oilers? Thursday night's tilt with arguably the worst team in the Pacific Division was David Perron's first game back in St. Louis since being traded in the summer, and he was treated warmly by the crowd . . . until he hoarked off Steen (leading to matching roughing minors), high-sticked Oshie and caused freshly-off-the-Injured-Reserve-List Vladimir Sobotka to lose his damn mind. The game was tied 2-2 after two periods (the tying goal was amusing . . . while Barret Jackman lay on the ice bleeding because of a skate cut to his ear, play continued and the Oilers scored), but four goals in the third by the better team gave the home-standers an easy 6-2 victory. The aforementioned Sobotka, centering a line with Oshie and Vladimir Tarasenko, had three points (in fact, each one of these three men had three points on the night). He's a good player and stuff, and I imagine Team Czech Republic missed him in the Olympics.
Next up, The Note has a rematch in Nashville with the Predators Saturday, followed by a home game with the Jets Monday and a nationally-televised roadie in Chicago (HEY! AN ACTUAL WEDNESDAY NIGHT RIVALRY! AMAZING!) in what may be a bout for the Crown of Fecal Matter Wednesday before heading to Pennsylvania for the weekend. Hopefully losing the belt doesn't bring the team down, though judging by Thursday's result, there's not much to be concerned with on that regard.
Colorado Avalanche
The Internet's Anthrax Jones
@anthraxjones
The Colorado Avalanche faced a week that offered 6 points from #ConferenceIII rivals, and walked away with a respectable four of them. Large games against the poop-throwers from St. Louis and the Blackhawks sandwiching a home game against Winnipeg (still technically an NHL opponent!) provided the Avs with a chance to position themselves for home-ice advantage in the playoffs, and that's what the hell they were able to do.
Things started in unlovely fashion last Saturday, with Olympic Hero/ Otherwise Zero TJ Oshie leading the Blueballs into Pepsi Center and emerging with a 2-1 win. Ryan Miller, the only man to ever leave Buffalo for a LESS-attractive city, outduelled Semyon Varlamov with 26 saves, and puppy mill owner David Backes scored the opening goal in a game the Blues controlled for the first two periods. A furious Avalanche charge in the 3rd saw PA Parenteau halve the St Louis lead with 11 minutes remaining, but that was as close as the good guys would get.
Monday night saw Atlantapeg visiting Denver, and this result was more palatable. John Mitchell and Andre Benoit bookended a pair of Dustin Bah…by…fuglyin? goals and Matt Duchene put the Jets and Inigo Montoya out of their misery with a pinballing overtime winner.
That result brought the Avs within one point of 2nd place Chicago, and by some crazy witchcraft coincidence, the Blackhawks were the next team slated to come to Colorado. The Avalanche raced to a 2-0 lead in the first 22 minutes of the game, before getting Kaned by a dancing backhand that cut the lead to one. Heading to the 3rd period with a one goal lead in a large game is the type of situation the Joe Sacco Avs would've gagged on, but this isn't Joe Sacco, and this team doesn't suck. Ryan O'Reilly potted his team-leading 25th goal at the tail end of an extended 5 on 3, and the Avs held on for a 3-2 win and at least temporary control over 2nd place.
Only two games to talk about this week and, call it a hunch, but I suspect my Noble Colleague Thraxy has already waxed lyrical about one of them directly above this article. So I'll be brief.
The Hawks made hard work of beating Buffalo despite a highlight-reel effort from Patrick Kane, who, as you may have heard once or twice, is actually from Buffalo. Corey Crawford started in net, which had us scratching our heads, but reflecting that he had a few days off before the Colorado game. I mean, he's GOT to start a four-point game against a team that could leapfrog the Hawks, right?
Enter the Q and two bizarre personnel decisions: first, Antti Raanta got his first start in months because
a) He was in goal when the Hawks put up seven on a disoriented Avs team that had arrived in Chicago in the wee hours of the morning and foregone a morning skate. Never mind that he also got the Hook in Denver when the Avs were doing something similar. He knows what it takes to beat Colorado. Or something.
b) They're hiding Crawford from the cold analysis of Patrick Roy ahead of the almost-certain 1st Round matchup. Because, you know, there's no such thing as "Video" or anything.
c) Q believes that "Revenge Is A Dish Best Served Cold" and figures to get some payback by using a stone-cold goalie.
It didn't work, of course, and now the Hawks are going to be fighting it out with the Avs for home-ice advantage while St Louis disappear over the horizon. As for the other personnel decision? Well, I've made a few thousand copies of this and plan on plastering the UC and environs with them. Also Q's house.
(Credit to my good buddy @BvrlyBrewmaster for remembering the Garfield & Friends link to the Brookbank Brothers)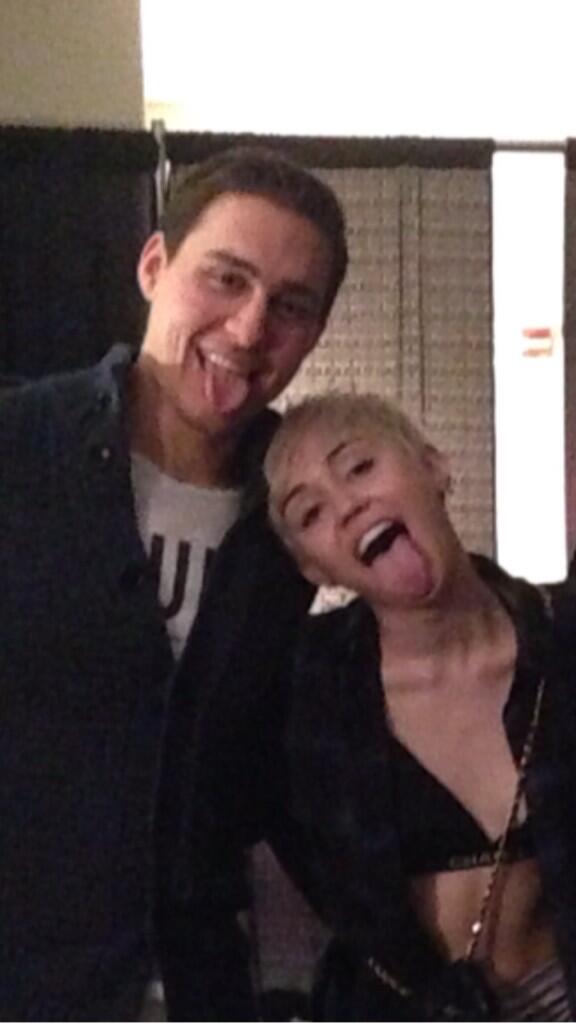 The Wild have played 4 games since the trade deadline and boy, oh boy, they look like a totally different team (in a good way).
In Matt Moulson's first game, on the road against Dallas, the Wild were the better team but made some sloppy mistakes. Everything fell apart in the 3rd period when Erik Haula was given 5 and a game for running Kari Lehtonen with the Wild up 3-2. Now, I do think he went to the net a bit recklessly, but you gotta remember that Cody Eakin quite clearly tripped him which definitely made things a lot worse. Sadly, Lehtonen was concussed and could be out for the season. At least the Stars took advantage and scored a GTG on the resulting powerplay before capitalising on a vintage Keith Ballard turnover to score the winner with 5 minutes to go, so some justice was done. Haula wasn't suspended so I guess that means it wasn't dirty? DOPS never gets it wrong, right?
On Monday, the Wild entertained the St.Louis Blues who are often held up as the Wild's #1 nemesis; a team we just can't beat and who are the reason the Wild roster needs to get "moar size". The stakes were pretty high as the Conference III Championship Belt was on the line. Amazingly, the Wild actually outplayed the Blues in a supremely impressive performance but couldn't win it in regulation. They would eventually lose in a shootout, but a moral victory had been won. This was Ilya Bryzgalov's first start and, after giving up a couple goals in the first, he settled down and played quite well. Matt Moulson also got his first goal for the team.
The next game saw the Oilers visit the Xcel Energy Center. The Wild were the better team and raced to a 3-goal lead. But, thanks to some uncharacteristic shakiness from Darcy Kuemper, they blew it and lost in the shootout. The final game of the week was against the Rangers, another puck possession powerhouse, and the Wild were easily the better team, running out 2-1 winners. Kuemper had a strong game in net and Nino Niederreiter and Zach Parise scored the goals.
Speaking of Niederreiter, he was finally promoted back into the top-6 during that game, a move which a lot of fans have wanted for a while and, hey presto, it worked like a dream. On Tuesday, Nino-gate came to a head on Hockey Wilderness with some big time arguments about why Nino should be getting the minutes and opportunities in the top-6 that Charlie Coyle and Dany Heatley seem to get without performing as well. With that controversy apparently coming to an end, I'm busy trying to start next week's: Ryan Suter is kind of having a mediocre season.
The best moment of the week was Mikael Granlund reaching that magic 35-point milestone in 53 games. Also, Marco Scandella, Charlie Coyle, Jason Zucker and Nino Niederreiter met Miley Cyrus.
Next week the Wild take on the Columbus Blue Jackets at home before going out East to face the Bruins, Islanders and Devils.
It would have been a great week for the Stars. Except this happened:
Kinda hard to focus on the game of hockey with that going on around. Kudos to the NHL for postponing that night's game. None of the fans even cared about the hockey game at that point, it's hard to imagine the players caring. Especially not after seeing their faces in that video. It was as though they'd all seen a ghost, which, in some ways, they had.
Happily though, Rich Peverley stabilized that night, and was even able to participate briefly in a press conference on Wednesday
Of course, if he'd had his way he would have returned to the game on Monday, after being resuscitated. And no, I'm not going to comment on the internet meme that was spawned by that incident, except to say that leg cramps fucking suck.
Moving on from that defining moment of the Dallas Stars' season, it was a very Conference III week for the Stars. And by that I mean that the only two completed games were intra-Division rivalries. First up was a game against the Minnesota Wild. A game that was played on the night of the jersey retirement of the greatest player ever, with no caveats, absolutely none, not ever.*
Following that spectacular ceremony, the Stars proceeded to play a tight game against those well-known Conference III goons, the Minnesota Wild. First Matt Cooke tried to emulate Dustin Brown by taking out an opposing team's star rookie with a knee-on-knee hit, and later, Erik Haula tried to emulate Brandon Meriweather by going helmet-to-helmet on Stars' goaltender Kari Lehtonen (seriously Ger, unacceptable). Of course, this led to the Dallas Stars' debut of newly-acquired backup goaltender, Tim Thomas. Dressed as a Christmas tree for some strange reason.
We've been told the new pads are on order.
As far as I'm concerned though, Thomas can wear his Panthers mask and pads for the rest of the season, after he shut down the Wild in that third period, allowing the Stars to complete a magical comeback, winning the game on an Erik Cole breakaway goal with four minutes remaining.
And then, a day after the drama of the Rich Peverley incident, Thomas again backstopped the Stars to victory. This time against the league-leading St. Louis Blues. Which means, you guessed it, it's ours! The Conference III Championship Belt is finally ours!!! Not only did the Stars go into the Blues' barn and emerge victorious, but they did it without Kari Lehtonen, Rich Peverley, and Alex Chiasson, who was understandably rattled after being a firsthand witness to Peverley's collapse, and thus didn't travel with the team that night.
A victory over St. Louis, and when you add in the fact that the Blues were 18-0-1 against the Central Division prior to that game, and had some silly good record at home, the only possible conclusion to draw is that the Stars are never going to lose again.
*K, so maybe greatest American-born player, but still.
Aaaahhhh, that's it. Like slipping into a warm bath, this is just the thing to unwind from a stressful week at work: sweet, sweet failure. Oh, it's so good, I almost forgot. Including two winnable games that went to OT (Colorado) and a shootout (Vancouver)? Man, pass the Epsom salts! Can you feel the pores unclogging? They were all filled up with hope. Much better to let them breathe. A Habanero-hot Rangers team coming up? Oh, we're gonna lose so hard. They're going to chew up our beer-league D-corps like a Sarlacc Pit devours bounty hunters. (Sorry for the random Star Wars reference. I just saw some casting rumors for the new movie and I'm having a hard time imagining dead-eyed Todd from Breaking Bad as a heroic Jedi. He shot that BMX kid in cold blood! Shot him down like a dirty dog!!)
Really, what can I say? This team isn't tanking per se but, as I mentioned last week, they are now clearly playing for the participation ribbon this season. The division is full of greyhounds on a sprint: St. Louis, Chicago and Colorado all seem as likely a Cup contender as any in the West. Even Dallas is chasing the mechanical rabbit! It's like they suddenly remembered they're stocked with offensive talent after Tyler Seguin looked at his backwards tattoo in the mirror that read "goal scorer". (It helps to have Sammy Jankis on your wing.) What is happening?! I'm becoming your hockey blog Netflix queue. How Nashville ended up slumming it down here in the basement with Winnipeg is beyond me but I'm sure JR will illuminate us.
The only thing that can keep the next few weeks interesting is if Winnipeg decides to audition some of the up and coming talent. Watching this current roster is just an exercise in futility – like arguing with posters on a Fox News comment board or drinking Diet Coke with your McValue meal to cut calories. Alternately, do they even take themselves seriously enough to play spoiler? The rest of the division surely doesn't take the Jets very seriously. There's not much of a fight to put up. The Jets aren't Rocky to any of these teams' Apollo Creed, they're the walk-in freezer side of beef to those teams' Rocky. The new Robocop to their classic Robocop. HaydeSidn Christensen to their Harrison Ford. Lenny to their George. Is my point coming through? I'm not sure it makes sense to even me. Do we need to delve into the catalogue of Sidney Lumet for deeper, more penetrating metaphors or can you just accept the fact that I'm mad as hell and I'm not going to take it anymore!!
Breathe. Breathe. Let the fragrant rosewater-infused bath bomb fizz its way into your blackening soul and scrub away your tension with its lovely scent… of failure. Disappointment. Ineptitude. Indifference. It's not so bad. It's kinda nice. Tell me about the rabbits, George.
PS – Here's some actual hockey blar-blar-blar: The Jets continue to be a mess behind the perfunctory play of Pavelec, patchwork D and 4 offensive lines that are totally discombobulated and mismatched in the absence of Mark Scheifele. Everyone knows Byfuglien should be back on the blue line but if you take him out of the offense then the only thing they could replace him with is a Phil Housley bobble-head. It would still be better than Chris Thorburn.
PPS – Please go have a glance at this great little piece on Evander Kane from JN's Kevin McCartney. We enjoy Evander! For some reason, folks in Winnipeg like to complain about the talented young winger but their math just doesn't add up. These are the same fans who complain that we're too negative about the team. Go figure.
PPPS – Your Netflix queue from this article is: Star Wars IV-VI, Breaking Bad S1-5, Memento, Fast Food Nation, Rocky, Robocop (1987), Shattered Glass (Hayden Christensen wasn't always terrible), The Fugitive, Of Mice and Men, Network, Citizen Kane.
Stay sexy, America! We'll talk again next week.
Let us ponder The Way.
The Predator Way. "The Predator Way," like the Constitution, used to be a set of principles to guide this wayward band of misfits, but now — also like the Constitution — it means whatever you want it to mean.
For years, The Predator Way was derided. The defense-first system with a heavy reliance on hot goaltending was a mirage. It relied on  hot shooting — we shall never forgot Sergei Kostitsyn and his 20-someodd shooting percentage. The covered up woeful possession numbers. The Predators were fake good.
Now, the Predator Way means something different. It basically means an inability to score, but it can also mean an inability to sign a good back-up goaltender just in case your world-class guy gets a random freak infection in his hip.
So the Predators have changed from a team that can't keep the puck but scores anyway and steals wins with good goaltending to a pretty dang good possession team (currently 12th in FenClose and on a 12-game streak in which they've won the FenClose battle, having not been out-FenClosed since January 26 against Edmonton) that has had meh goaltending and horrible shooting.
Since last we talked, the Preds have won two of three. The loss came at the end of a five-game homestand during which Nashville wanted to make one last oomph at the postseason, but went 1-4. Never really out of any of those games, the stretch ended with a 1-0 loss to the Blue Jackets, because of course it did.
Like a philandering businessman in a loveless marriage, the Preds couldn't score at home so they hit the road. Leaping out to a 3-0 lead in Ottawa — in which Cody Ceci learned a very important lesson: Do not block Shea Weber's slapshot with your face. Use something less important and less painful. Such as your shadow:
The Preds coughed up a lead and the Sens sent it to overtime, but when the Preds need a game-winning goal in Canada, there's only one man to turn to:
Ah, young Seth Jones, Connecticut's delegate to the Constitutional Convention, negotiator of the Gadsden Purchase, chief strategist at the Battle of Leyte Gulf, designer of the straight-six engine, caretaker of Petrified Forest National Park, etc and so on.
Finally, Pekka Rinne gets a post-infection win and inches ever-closer to Tomas Vokoun's record as Nashville's winningest goaltender.
Then it was off to Buffalo for the second of the back-to-back. Ho-hum 4-1, with a nice performance by Carter Hutton and eight goals in two games for the no-goal Preds.
An interesting development in the last week has been Mattias Ekholm's new trick of lobbing the puck into the offensive zone. It's resulted in a goal each time and maybe soon, I won't be the only person who calls him Big Easy.
The Preds wrap the roadie tonight in Chicago, attempting to avoid the ignominy of wearing the Crap Cap. They'll go back-to-back with a home game against St. Louis tomorrow, before heading back on the road for a swing through western Canada (and Chicago again).
The Way is a long and winding road.